Abandoned Facility is an Insane Map created by Crazyblox. It has 2 Buttons and 2 Group Buttons.
Design
The design of the map is themed to be an abandoned facility with many rooms such as the turbine room. The main room displays a screen showing text warning the players about the flood, since the map itself is water-based. The final room seems to be the storage room or the emergency escape room, the room has parkour before reaching the final button.
Trivia
Abandoned Facility is one of the first maps to be created for Flood Escape 2.
The screen in the main room shows Infiltration in the background, leading to the concern about the connection of both Infiltration and Abandoned Facility.
The boxes in the main room are un-anchored, meaning that they rise with the flood.
Before the update, you swam through the first room after pressing the 3rd button, but you now swim through the room above the first room.
There is a shortcut to hitting the last button. You can make a long jump from the platform outside the safe zone to the thin platform leading to the button instead of taking the long way and doing parkour.
This map has the nickname 'Boring Facility' (less used) it's boring to many players (especially pros), and 'Wrong Facility" (normally people say this on a pro server) due to the expectation of having the Dark Sci-Facility map. But teleports you to this map instead.

Since Crazyblox added Blue Moon, it could be a favorite map for pros.

This map has the vents from the Ruins maps (Beneath The Ruins and Familiar Ruins) and Flood Escape 1.
In April 2017 Abandoned Facility had a brick and rust texture to the map, in the final room the ending was at the bottom instead of the top.
In the Halloween update, in the final room, the acid did not turn into lava and did not rise. This was corrected on 11/2/2018 (that is, after Halloween).
There is a bug where the water will rise slower than normal, which is deadly since it will turn into acid faster
Walkthrough and OST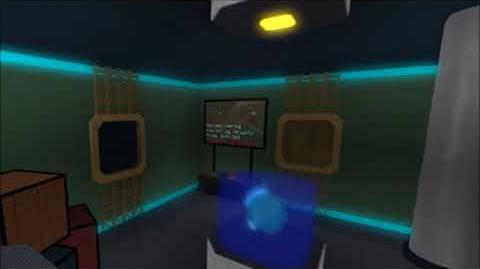 Community content is available under
CC-BY-SA
unless otherwise noted.