Dark Sci-Forest is a Hard Map made by Crazyblox. It has 7 Buttons and 1 Group Buttons.
Design
Dark Sci-Forest's design is a futuristic forest, which is unique as of now. Players start out in an area of pine trees and progress through the forest map. This map is not completely unique, due to Dark Sci-Facility having the same style, but it has some special aspects that make this wonderful. The map near the end starts upping its detail, with logs as jumps, vines connecting logs together, and a Sci-Fi ending. The map has scientific looking button areas like where the buttons are in Axiom.
Trivia
A secret Air Bubble appears beneath the finish line.
To survive the map without going to the finish line, you can either go above the finish line by jumping on the details of the wall or jump into the tree in which you barely have enough room without the lava touching your head.
This is the first map that has a different color of acid (Purple) instead of green. The second map was Poisonous Valley (Pink). Although the lava is still its normal red color. It is also of the few maps to have a special type of water.
An update happened somewhere in October that No Buttons Challenge (NBC) is now patched on this map. You must press all buttons to count as survival. ExitBlock And ExitRegion are disabled until all buttons are pressed.
All of the Sci-Fi Structure details are colidable, which means you can stand or hit the details of it.
You can jump on the first tree at your right or jump on the wires of the box that has the second button to go out of bounds.
The first gate near the second button has an invisible block on it to prevent the players to pass above it. But players still jump above the invisible block.
The wood wall that appears at the end of an NBC run is not colidable, and you can walk through it.
When OST synced with Dark Sci-Facility, this is the outcome.
Dark Sci-Forest shares the same acronym with Dark Sci-Facility, which is DSF. When most people use DSF, they refer to Dark Sci-Facility.
Some say that the end of this map is the start of Dark Sci-Facility. However, this cannot be stated as true or false as Crazyblox hasn't commented on the matter.
Walkthrough and OST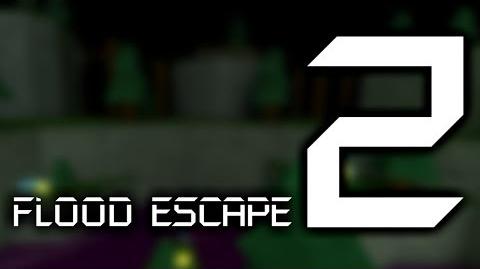 Community content is available under
CC-BY-SA
unless otherwise noted.