Dystopia is a Crazy map continued by Future Ruins, created by Enszo, Grande_Tony, & TWB_92. It has 5 Buttons, 1 Group Button and can be played in FE2 Map Test.
Design
The map has an intended design as a prison. It has many "laser cameras" and has a variety of difficult jumps. Its design makes use of dark and red colors. The second hardest part of the map, the climbing part, has flags with a decal of "INGSOC" scattered around it. Some jumps are very far, and a certain jump during this section is especially difficult to make. Close to the finish, you press a button and a part will flash through the camera. Two kill bricks are placed at the start of the last part and the guard. The hardest part has a rotating camera, and comes sometime after the tower section.
First Revamp
In April 2019, Crazyblox changed Flood Escape 2's lighting technology from legacy to compatibility. This changed the visuals of Dystopia a lot, making it considerably darker & ruining much of the visuals. On April 18th, 2019, Enszo published a video showing a timelapse of him revamping Dystopia, improving many visuals, adding more details, and buffing certain parts.
Second Revamp/ Gameplay and Lighting Revamp ( 2020 )
After the addition of shadow map ( which made maps more realistic but also darker and can be really hard to see. ) Enszo decided to revamp Dystopia to re improve visuals and make more lights so you can see the obstacles. You can see a video where he revamps it here. 2 weeks later however, Enszo revamped Dystopia once again but this time changing up certain parts of the game play. Such as buffing certain areas and adding more detail to some platforms. A new notable revamped area is the 4th room/ hallway where he added a extra jump while you're walking up a ramp and just adding more details to the wall and once again, improving lighting.
Trivia
In the end, you get into an area that appears like the outside, however, you get locked up by the guard and the floor "opens", which makes you drop on a platform surrounded by lava, which is Waving Facility, an older map by Enszo, Vuurse, and TWB_92.
It is inspired by the book 1984.
If you die by touching the laser, instead of showing "You have drowned", it shows ">:(". This is due to Crazyblox adding a feature which kills exploiters, or people who clip through walls throughout the map, since there is no other way to be killed other than resetting, drowning, or exceeding the map time in the main game (2 minutes).
This map was an Insane Map before Crazy difficulty was added.
The word "INGSOC" throughout the map alludes to the famous dystopian novel 1984 by George Orwell. This map was based on the descriptions from the novel.
There is an Easter Egg under the platform at the end.
This has a sequel called Dystopian World, but it has been deconfirmed.
Walkthrough and OST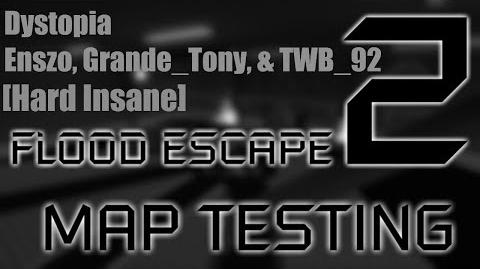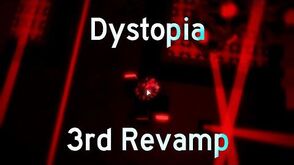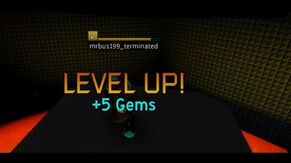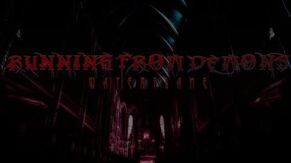 Community content is available under
CC-BY-SA
unless otherwise noted.