Flood Island is a Normal Map made by Crazyblox. It has 2 Buttons and 1 Group Button.
Design
This map uses a lot of brown grass with some sand at the beginning. At some places, Flood Island also uses metal or rock to make it look natural, and there are many palm trees as it is a tropical island surrounded by the sea. The end of the map is a helicopter pad, which is the safe zone.
Trivia
Before a recent update, Flood Island did not have a thunderstorm.
This is the map where the lava covers every surface except for the end, along with Dark Sci-Forest.
The acid turns to lava and rises quickly, killing off slower, and newer players.
At the end of the map instead of climbing onto the Helicopter map players can use the Headspin emote to waste time or troll players. Water does not harm players unless it touches the head.
Some players walk on the cables connected to the first button to the entrance door. This claims that players challenge themselves to walk the cables without falling off. However, doing this consumes a lot of time, and when the stone wall caves in it is almost impossible to stay on the cable.
There is a shortcut right at the end of the third button where you can "wall jump" to the wooden platform where the button is.
No Buttons Challenge (NBC) is possible in this map. This includes glitching, and shortcuts. However if a player does this, you will not be able to actually complete the map, and earn your XP, because of Crazyblox not allowing players to finish a map without all buttons due to exploiters.
This map has only 3 buttons, being one of the maps with few buttons along with Lost Woods.
In a Twitter post, it was revealed this map was once called "Beach".
In the Halloween update, there are multiple thunderstorms instead of only 2.
Walkthrough and OST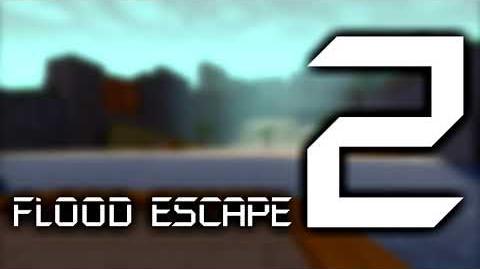 Community content is available under
CC-BY-SA
unless otherwise noted.