Sedimentary Temple is a Hard map made by Jindijim, also known as X_Mahkota. It has 7 Buttons and 1 Group Button.
Design
As its name suggests, this map takes place in a temple made out of sand-colored sedimentary stone. There are many wooden platforms for jumping, as well as some wooden boxes.
The models in this map are relatively repetitive, as is so with most Flood Escape 2 maps. The jumps are fairly difficult for a hard map; there are many thin platforms, and it's easy to fall off. Although the hot sand rises slowly, it kills instantly, and the player must move quickly to beat the map.
When the player gets into an area that seems like it is outside, there is lava below them, not the hot sand that can be seen in the rest of the map.
Trivia
A new type of liquid is called "hot sand".
Hot sand is the third custom liquid along with poison, the ghost wall, yellow magma, and blue magma.
This map has no seats, but people consider the hot sand piece in the last room a seat, so it is likely jumped over.
This map was available in FE2 Map Test under the name "Underground Ruins" in the Insane difficulty.
Playing the map ID for Sedimentary Temple will now spawn you in Marmalade Heights, another Hard map by Jindijim.

Sedimentary Temple, as of now, is not in FE2 Map Test.

There is a small spot near the ExitRegion that if you climb near the wall, the lava won't get you. This has been discovered by sky and is unknown if it works outside of FE2 Map Test.
As the same situation at Gloomy Manor, you might die because of missing a jump, not overflowing the room.
Since Sedimentary Temple has a similar sound-font to Lost Desert, many players have created a connection between the two maps.

One user, Juegamartin1606, made a map called "Desert Temple" that resembles Lost Desert, and serves as a prequel to Sedimentary Temple.[1] Now it does not serve as a prequel and now is a prequel to Dark Canyon.

Sedimentary Temple is considered the hardest hard map in the game by many players. Many players also think that it is harder than some insane maps such as Familiar Ruins and Gloomy Manor.
References
Walkthrough and OST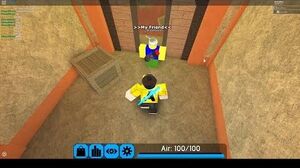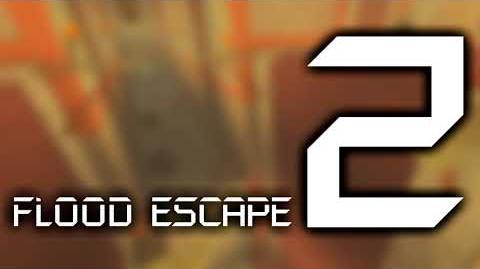 Community content is available under
CC-BY-SA
unless otherwise noted.