Snowy Peaks is a Hard map created by rareheaddress. It has 5 Buttons, can be played at Flood Escape 2, and an older version can be tested at FE2 Map Test.
Design
The theme is winter-like design, which is seen in this map. It surrounds by a huge ledges of rocks to prevent the players to go out of the map. As like Sky Sanctuary, the obstacles are like tall rocks to be encountered, and Doors similar to the map to be opened. The surface is made of ice. And Pine Trees covered with snow is most likely to be seen.
Trivia
The ice in this map is precisely identical to Lumber Tycoon 2's Phantom Wood due to its color and texture.
The OST in this map is likely similar to DJ-Nate's "Theory of Everything."
This map only has one structure, which is an orange house below the exit. It isn't really significant since it has very little detail.
When you played this map in Map Test before rareheaddress reversed it back, it would spawn you in Grumble Volcano.
You could finish the map without pressing the last button. You can go to the finish line by walking at the edge of the gate, but this doesn't work anymore.
This was the first winter-themed map added to Flood Escape 2 before disney12's Northern Workshop.
When you start a round at the FE2 Map Test version, the elevator animation is played. However, it is likely most of the map is a child of Intro (a model) and falsely triggers the anti-cheat, killing the player. It is yet to be patched.
Walkthrough and OST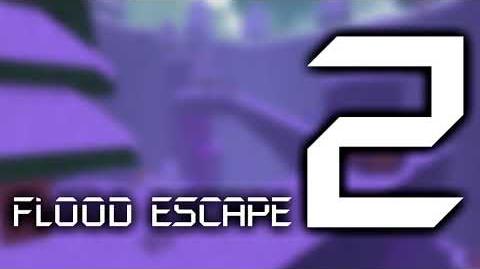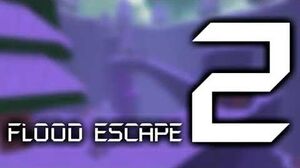 Community content is available under
CC-BY-SA
unless otherwise noted.